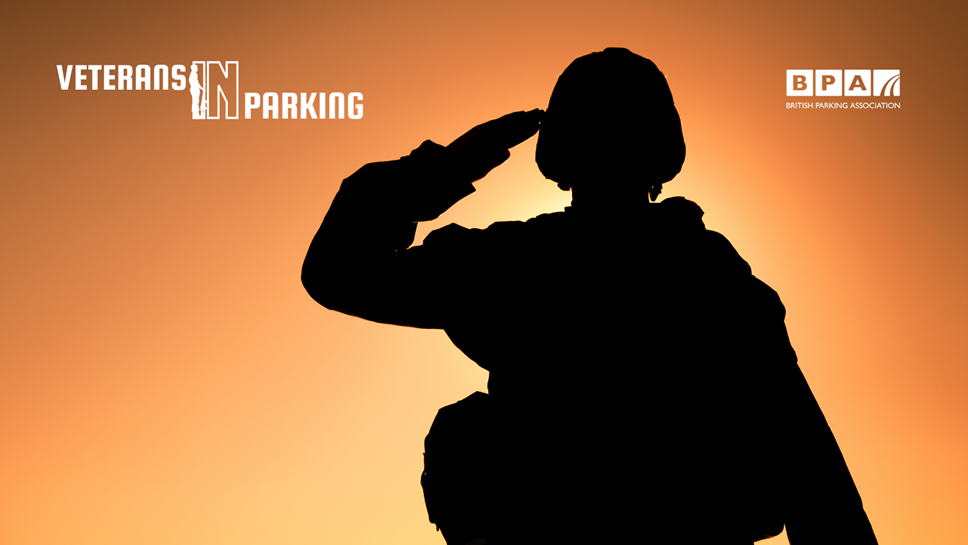 Veterans in Parking: UK and US based organisations join forces to support ex-military
Strategic partnership aims to raise awareness and promote opportunities for Military Veterans
Veterans in Parking UK, an initiative launched by the British Parking Association (BPA), and the United States based Veterans in Parking, Inc. have agreed in principle to the creation of a Strategic Partnership Alliance (SPA) between the two organisations.
Their mission: to raise awareness and promote opportunities for Military Veterans enabling them to enter into meaningful and rewarding careers in the respective Parking and Transportation sectors in the UK and the US.
The BPA has already welcomed over 100 ex-servicemen and women to its LinkedIn group, recognising that there are already many working within the sector who have previously served their country and who bring with them a wealth of knowledge and skills to their respective organisations.
Dave Smith, BPA Head of Communications said "We are delighted to form this alliance with Veterans in Parking. A key theme of our association's new Strategic Plan will be to promote an inclusive and professional sector, and Veterans in Parking provides an opportunity for us to champion our sector as an inclusive place for Veterans to work, and to help them navigate recruitment challenges with tangible support and guidance as part of our dedicated community."
By working together on both sides of "the pond", Veterans in Parking and Veterans in Parking UK will enjoy a larger geographical footprint, enhanced visibility, and the opportunity to combine resources to further their common mission.
To join the LinkedIn Group visit https://www.linkedin.com/groups/12721133/
For more details contact the BPA press office: media@britishparking.co.uk or visit the Newsroom.
Notes to editors
The BPA represents the UK's parking and traffic management profession and currently has over 750 corporate members. This diverse membership includes local government, private landowners, private parking operators, technology companies, consultants, property developers, architects, and academics. In addition, we support over 500 individuals with their professional development through a separate membership structure
The BPA is a not-for-profit organisation, working collaboratively with members and stakeholders to support local communities by providing the parking services they need and improving compliance with parking rules and regulations. This is always with an emphasis on excellence & innovation in service delivery, encouraging education and fairness.
Veterans in Parking, Inc. is a US based Not-For-Profit 501(c)3 Charitable Organization and is managed by a Board of Directors throughout the US. The primary point of contact is: Douglas Cram, President and Founding Member. Doug can be reached via email at admin@vetsinparking.com or via telephone at +1 (770) 331-5864