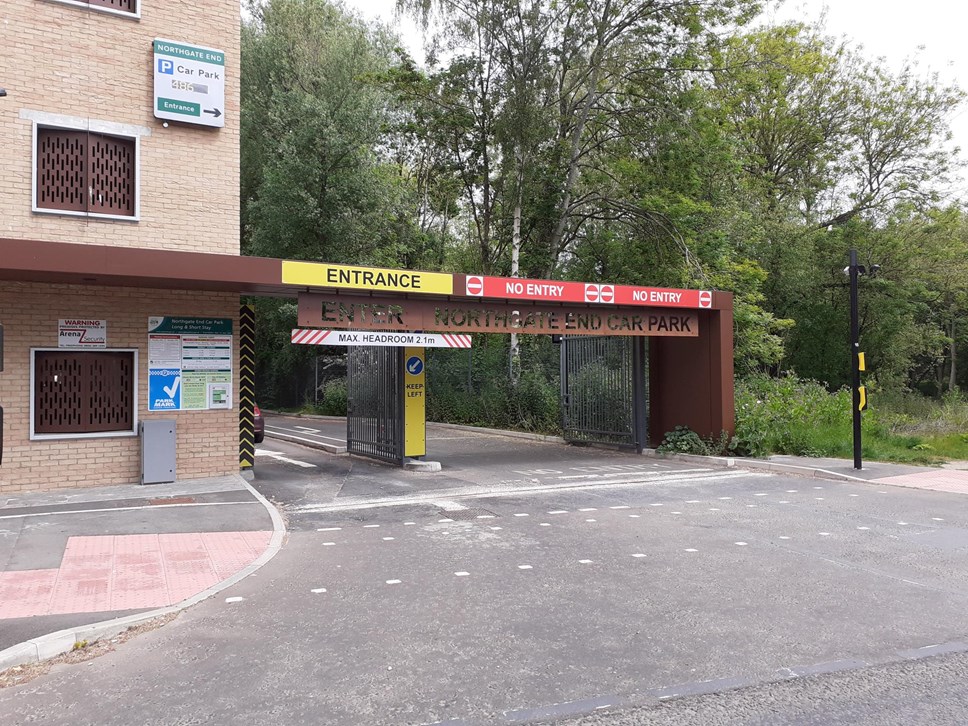 Sweet sixteen as East Herts Council retains Park Mark awards
Council has once again demonstrated the highest standards across its parking operations.
Park Mark is the accredited logo of the Safer Parking Scheme, which is given to parking facilities that have achieved the requirements of a risk assessment conducted by the Police and the British Parking Association. Their assessments include management and maintenance of the facility, checking that there are appropriate levels of surveillance, lighting, signage, and cleanliness. All these are known to reduce the opportunity for crime and thus create a safer environment for the motorist and their vehicle.
Car parks with the Park Mark® award can use signage featuring the distinctive Park Mark® tick so that drivers know exactly where to go for safe parking. Facilities that have received this award have seen a drop-in vehicle-related crime of over 80%.
Councillor Tim Hoskin, Executive Member for Environmental Sustainability at East Herts Council, said: "We are pleased to receive the BPA Park Mark Award and be an integral part of a scheme that prioritises the safety of our residents. It is recognition of our work to ensure car parks are properly managed and maintained, and helps us reduce crime and the fear of crime in our facilities."
Antony Powell, BPA Area Manager said: "I am delighted that the sixteen East Herts Council car parks that the Police and I visited together this week have all retained their Park Mark accreditation. East Herts Council are long-term supporters of the scheme and these awards demonstrate the authority`s hard work and commitment to provide a safer environment for all users of its parking facilities."
Mark Montgomery, Crime Prevention Design Officer/Designing Out Crime Officer. Hertfordshire Constabulary said: "It has been a pleasure to visit and reassess all of the Park Mark accredited car parks in East Herts today and find that there are no issues with any of them. They are a credit to the scheme and demonstrate the commitment of East Herts Council to the initiative.
For more information visit https://www.britishparking.co.uk/Safer-Parking-Scheme-/-Park-Mark
To find Park Mark awarded car parks visit www.parkmark.co.uk