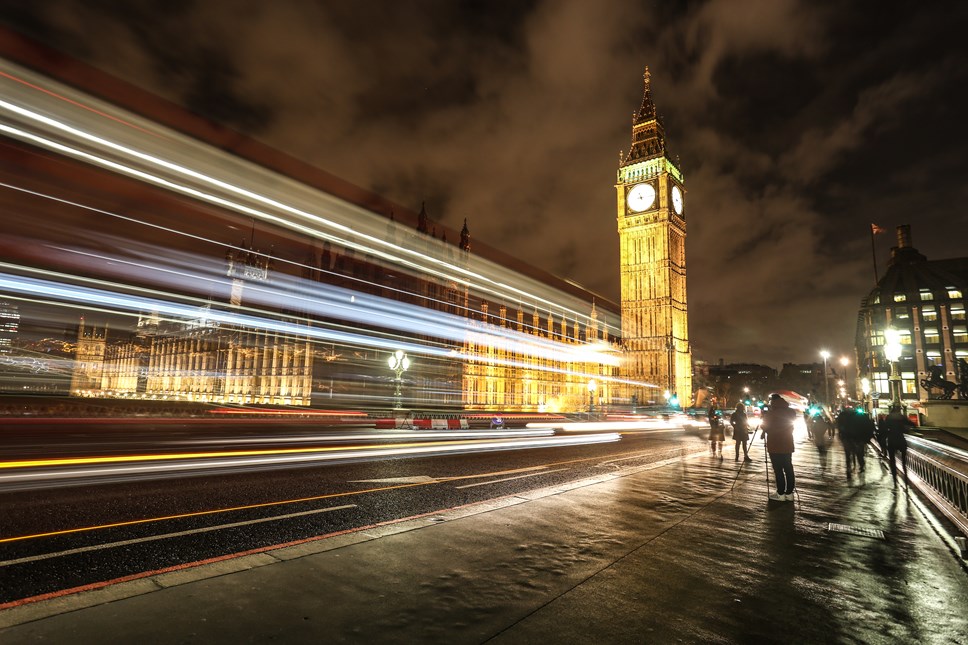 Responsible motorists to lose out under Government proposals to reduce parking charges
The British Parking Association (BPA) is deeply concerned by the unintended consequences for motorists, landowners and our sector following the proposals put forward by the UK Government to:
Drastically reduce the level of the private parking charge from £100 (reduced to £60 for early payment) to £50 (reduced to £25 for early payment)
Lower parking charges will strongly reduce the effectiveness of parking enforcement and see more people take the risk of ignoring the parking rules which are for everyone's benefit. Importantly, motorists who do comply with the parking rules will find it more difficult to park, see free parking reduced and are more likely to pay higher tariffs.
Remove the debt recovery fee which is currently capped at £70
The use of a Debt Recovery Agent is extensively used and accepted within many industries. In the parking sector it is used to help engage with the motorist, especially after the appeals processes have been exhausted. The removal of this service, including the provision of payment plans and the ability to deal sensitively with vulnerable people, may trigger an increase in the number of cases proceeding to the County Court stage, which no one wants to see.
A quarter of currently managed private parking spaces will no longer be managed
Mazars, a leading international audit, tax, and advisory firm, conducted an impact assessment on the effect of the Government proposals to reduce the level of parking charges. This assessment concluded that a quarter of currently managed private parking spaces would no longer be managed[1]. This will mean that many destinations will become increasingly congested and inaccessible, and many commuters and shoppers will no longer be able to access transport modes, retail, or leisure destinations.
Footfall declines will lead to a £19.5bn hit to UK Retail Sales
Latest research analysing footfall in UK towns and cities showed that the closure of prominent town centre car parks could lead to a dramatic decline in footfall of between 5 and 7 per cent[2]. Applying these figures to the 2019 store-only retail sales figure of £275.2bn would mean an annual decline in UK GDP of between £13.2bn and £19.5bn[3].
To put these figures in context, the higher range of these figures would be enough to pay for the entire £18.9bn Crossrail project every year[4]. Small business owners on the high street and retailers in general will be affected by a decline in footfall to their stores and these impacts will be felt most acutely outside London where the deterrent will drop most, which appears to conflict with the Government's Levelling Up agenda.
Significant job losses throughout the sector
Separate data commissioned by the BPA, also found that parking operators could lose up to 40 percent of their income should the Government reduce parking charges and risk thousands of job losses.
Andrew Pester, BPA Chief Executive said, "We call on government to urgently reconsider its proposals given the unintended consequences for our sector, landowners, and motorists.
"We welcome the Parking (Code of Practice) Act and measures to introduce a single code, standards-setting body, and an independent appeals service. However, for this package of measures to be sustainable, there needs to be an effective deterrent to encourage compliance with parking rules and deter anti-social parking. Without effective parking management, places would become congested and inaccessible."
The BPA will continue to work closely with key stakeholders and seek opportunities to engage with Neil O'Brien MP, to push for a positive outcome that benefits those whose livelihoods depend on a vibrant retail economy and the vast majority of motorists who comply with parking rules.
[1] Mazars research was conducted using Companies House data, globally recognised industry profit margin benchmarking data and anonymised British Parking Association (BPA) member data. The report concluded that the new model of reduced PCN levels will result in 700,000 parking spaces becoming unmanaged (23% of managed spaces in the UK). It further stated that 46% of BPA operators would become insolvent within 12 months and 62% by the end of year 2.
[2] Footfall research for Altrincham, Hounslow and Woking from Springboard and The Local Data Company shows large drops in footfall where there were significant car park closures (illustrating the potentially dire impact on the broader economy if car parks shut due to DLUHC's proposals):
Altrincham - The Altrincham closure (156 spaces) in early October 2019 led to an average drop of 5.3% in Q4 2019 compared to Q4 2018's footfall (October -2.6%, November -9.9% and December -3.3%). By comparison, footfall had grown by 4.9% in Q4 2018 compared to Q4 2017.
Hounslow - The effect of the Hounslow closures (425 spaces) on 01-Oct-17 was an immediate 4.8% decrease in the key Oct-Dec 2017 4th quarter, followed by drops in Q4 2018 & Q4 2019 of 3.5% and 7.1% respectively.
Woking - The Red Shoppers car park (887 spaces) shut on 6-Jan-19. The footfall count nearby dropped an average of 6.3% in 2019 vs 2018's corresponding footfall figures.
[3] GDP in the United Kingdom in 2019 was £2,255bn.
Total 2019 Annual Sales for All Retailing excluding automotive fuel was £393.7bn. Source: ONS retail sales data
2019 retail sales figures are being used as this was the last full year of pre-pandemic figures on record. UK retail sales is made up of the following components:
Predominantly food stores
Predominantly non-food stores: -
Non-specialised stores, textile, clothing, and footwear stores, household goods stores
Other stores
Non-store retailing
Automotive fuel (excluded)
UK internet sales as a percentage of total retail sales: in November 2021, the ratio was 30.1% internet sales to 69.9% store sales. Please note that we could have used the average 2019 ratio here of 19.1% internet sales to 80.9% store sales, but we felt the more recent figure was a more accurate projection of future store-only retail sales even though store sales are likely to recover to an extent post pandemic. Source: ONS
Applying this 69.9% leads to a pre-pandemic store-only retail sales value of £275.2bn
[4] After overruns, the total cost of the Crossrail project is expected to be £18.9bn. Source: National Audit Office
Notes to editors
For more information contact our press office: media@britishparking.co.uk / 07788 315 625 or visit our Newsroom
Notes to Editors
The British Parking Association (BPA) is the professional body representing the UK parking and traffic management profession. We have more than 750 corporate members, which includes representation from local government, commercial providers, and operators of parking systems, as well as consultants and academics. In addition, we represent over 650 individuals working within the parking profession and have a separate membership structure which exists to support individuals in their career and professional development.
We are a not for profit organisation working with our partners to support growth for their communities, improve compliance by those managing and using parking facilities and encourage fairness to achieve our vision of excellence in parking for all. Any surplus income arising from our work is reinvested back into activities to support our members.
The Government proposes to reduce the cap on private parking charges for the most common breaches from the current level of £100 (reduced to £60 if paid within 14 days) to £50 outside London (reduced to £25 if paid within 14 days) and £80 inside London (reduced to £40 if paid within 14 days). Technical Consultation