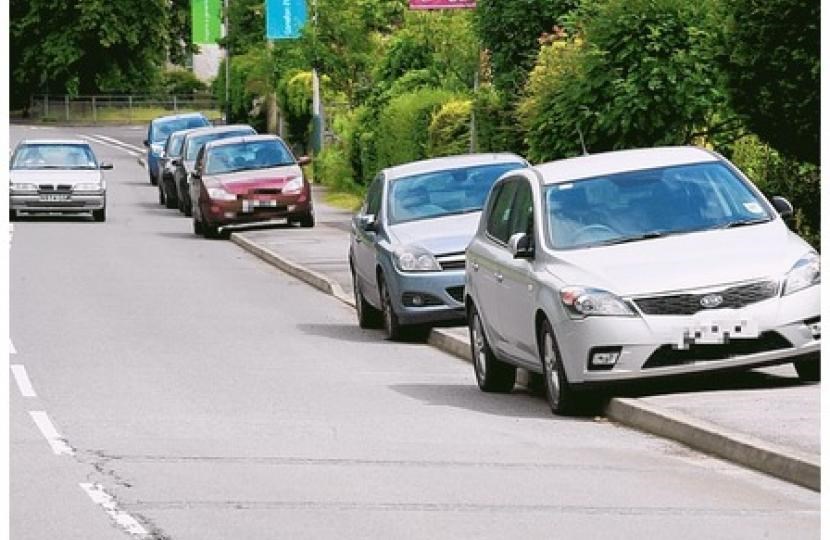 Public wants action on pavement parking
BPA's research finds the public backs tackling pavement parking as priority
In the BPA's latest round of independent consumer research, conducted by ICM Unlimited, which tells us about current public opinion on a wide range of parking issues, respondents ranked pavement parking as the number one priority that needed to be tackled, overtaking congestion caused by the school run, which dropped into second place. Safety ranked third, suggesting many motorists have either experienced, or fear criminal activity such as vandalism, anti-social behaviour, or carjacking.
Motorists consistently cite the top 3 most important factors when deciding where to park as price, proximity to destination and safety. As most vehicle related crime occurs on the street, motorists are advised to look for a Park Mark awarded car park, which has measures in place that actively reduce crime and the fear of crime in car parks.
The BPA has regularly called for a clear and consistent UK-wide common approach to pavement parking which enables local authorities to manage and enforce parking on the pavement, with the presumption being that pavement parking is not allowed.
Every day, parents, children, the elderly, disabled and visually impaired are putting themselves at risk because of pavement parking. Polling commissioned by Living Streets indicated that 87% of parents have had to walk into the road because of pavement parking and that 80% would be more likely to walk their child to school if there wasn't pavement parking.
Kelvin Reynolds, BPA Director of Corporate and Public Affairs said: "Vehicles parking on the pavement causing an obstruction and damaging footway surfaces is an urgent problem for pedestrians, especially for those with young children, older people and those with visual or mobility impairments, and an issue that has attracted public attention for over forty years. Now is the time for action. Government must act on its promises to give pedestrians better protection from unwanted pavement parking, a danger for everyone. England must join with other nations of the UK in making our pavements safer and fit for purpose. Pavements are for people!"
Notes to editors
Notes to Editors
The British Parking Association (BPA) is the professional body representing the UK parking and traffic management profession. We have more than 750 corporate members, which includes representation from local government, commercial providers and operators of parking systems, as well as consultants and academics. In addition, we represent over c650 individuals working within the parking profession, and have a separate membership structure exists to support individuals in their career and professional development.
We are a not for profit organisation working with our partners to support growth for their communities, improve compliance by those managing and using parking facilities and encourage fairness to achieve our vision of excellence in parking for all. Any surplus income arising from our work is reinvested back into activities to support our members or put into a reserve fund to ensure we can continue to raise standards and encourage professionalism.
We trust you find this information useful. However, if you no longer wish to receive press releases from this office, please email us at media@britishparking.co.uk and we will remove your information from our distribution list.