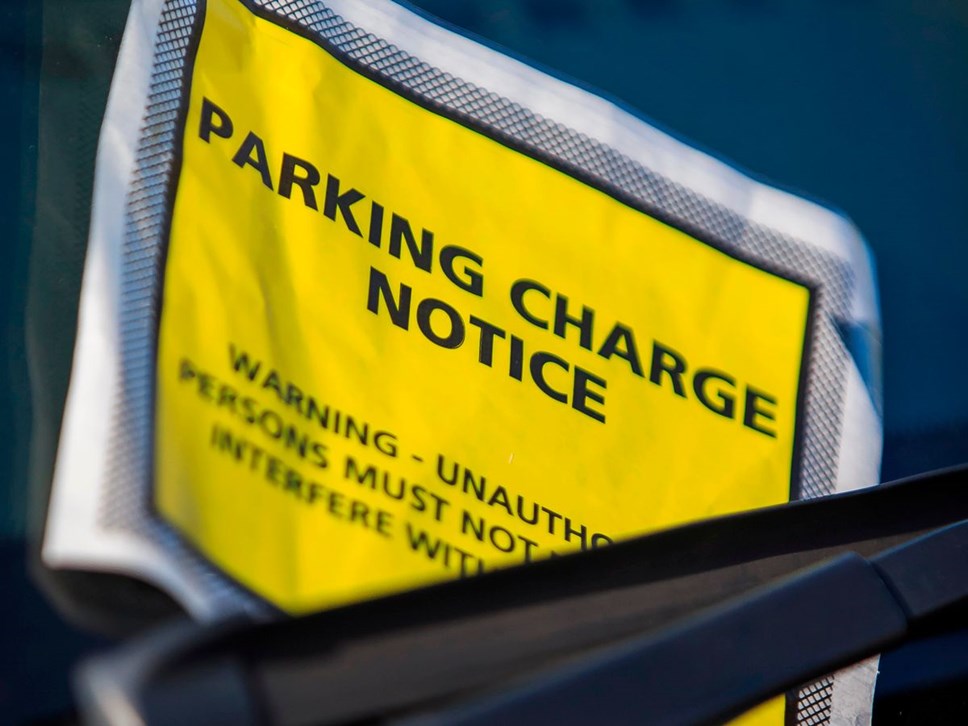 Millions more parking charges could be issued under Government proposals
The RAC Foundation has estimated that almost 8m parking charges may be issued on private land. This reflects the year-on-year increase in car ownership[1] with millions more cars parking every day and a shift away from the use of public transport given the impact of the pandemic. As the number of car journeys return to pre-pandemic levels it is essential that we enable car parks to function as intended with spaces available for genuine users or to prevent parking where it is not wanted. Only an effective deterrent against non-compliance with the parking rules can ensure for example, access to retail and leisure destinations, and that private resident-only parking near town centres or railways stations is not occupied by commuters and shoppers.
We are calling on Government to reconsider proposals to drastically lower the level of the deterrent to enable effective parking management and avoid the type of chaos seen at many seaside towns and beauty spots when lockdown eased last summer. Research shows that Government proposals to reduce the deterrent level could see as many as 13 million parking charges issued as more people take the risk of ignoring the parking rules which are for everyone's benefit.
A recent survey of BPA local authority members found that 91% believe the current penalty charge outside of London is not high enough to prevent illegal parking. In addition, Transport Scotland has consulted to increase penalty charge levels to £120 to achieve compliance with parking controls and keep our towns and cities moving. 95% of our respondents believe that this is the level required for England & Wales too.
Dr. Giuliano Mingardo, a senior researcher at the Erasmus Centre for Urban, Port and Transport Economics stated in his recent report[2]: "Clearly, lower parking fines will strongly reduce the effectiveness of parking enforcement. Without enforcement, any form of parking regulation and management is impossible to achieve."
Andrew Pester, BPA Chief Executive said: "We welcome the Parking (Code of Practice) Act and measures to introduce a single code, standards setting body and an independent appeals service. However, for this package of measures to be sustainable, there needs to be a sufficient deterrent to encourage compliance with parking rules and deter anti-social parking. Without effective parking management, places would become congested and inaccessible."
If a motorist receives a parking charge which they perceive as unfair, they must not ignore it. Instead, they should appeal to the issuing operator in the first instance and then to the free independent appeals service when this is made available to them. It is essential that motorists engage with the appeals process which offers the opportunity to provide further evidence and avoid the escalation of charges.
[1] 33m as at Q2, 2021 compared to 31.5m 2019 - DVLA data
[2] Dr. Giuliano Mingardo - Erasmus University Rotterdam. 03 May 2021 - Parking Enforcement: a key tool for parking management.
Notes to editors
For more information contact our press office: media@britishparking.co.uk / 07788 315 625 or visit our Newsroom
Notes to Editors
The British Parking Association (BPA) is the professional body representing the UK parking and traffic management profession. We have more than 750 corporate members, which includes representation from local government, commercial providers, and operators of parking systems, as well as consultants and academics. In addition, we represent over c.650 individuals working within the parking profession and have a separate membership structure exists to support individuals in their career and professional development.
We are a not for profit organisation working with our partners to support growth for their communities, improve compliance by those managing and using parking facilities and encourage fairness to achieve our vision of excellence in parking for all. Any surplus income arising from our work is reinvested back into activities to support our members.
We have always been at the forefront of raising standards with the first Code of Practice in 2006 and Approved Operator Scheme (AOS) in 2007. Our Code is continuously improved with stakeholders, accompanied by a full internal and third-party audit, and a scheme of sanctions to ensure our members comply.
In 2012 we launched POPLA, the first independent appeal service for tickets issued on private land allowing motorists access to free independent appeals.
Consumer insight research conducted by the BPA shows that the public are more concerned with the parking behaviour of other motorists than of parking operators. They want to see that the minority of motorists who do not follow the rules and show no regard for others are dealt with effectively, whilst recognising instances where people make a genuine mistake are shown leniency.