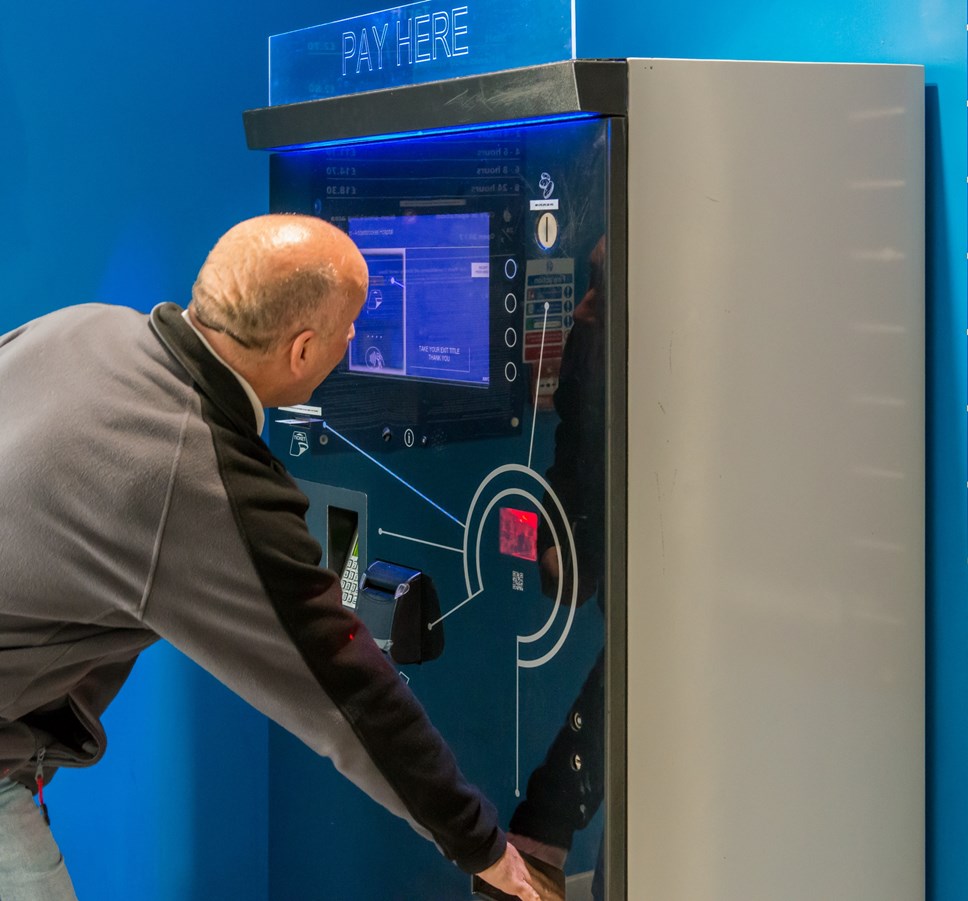 Cash is still king when it comes to parking
As part of the largest study ever undertaken, the British Parking Association sought to discover motorists' true feelings about the parking sector and found that when it comes to paying, cash is still king.
Of all the payment options on offer, the study found that 75% of all parking payments are made using cash and that only 30% of motorists feel confident about using a mobile phone for payment. It also found that where contactless card payments are accepted this method and cash are motorists' preferred options.
Respondents also confirmed that they didn't pay for parking very often; with around a third saying they paid to park less than once a month. When they did have to pay, nine out of ten said it was for shopping or recreational purposes. Previous studies by the RAC Foundation found that 94% of all parking acts were free, including travel to and from the workplace, and both pieces of research confirm that paid for parking only occurs where demand is highest and that most public parking remains free.
Where demand is high, providing flexible tariffs could be a way to manage supply and demand, particularly in busy high streets which could see lower tariffs in car parks situated further away from town centres. Over half of respondents said that they would be happy to walk for 5-10 minutes to their destination, which if coupled with the government's focus on more walking and cycling could boost active travel initiatives.
During the pandemic, concerns about handling cash prompted more widespread use of contactless payments, however the Bank of England's research found that the COVID-19 virus did not survive in high levels for very long on bank notes.
No payment method is 100% secure. Parking operators are aware that pay and display machines are vulnerable to thieves for the cash they might contain, and card and mobile phone thefts can occur anywhere, so it always pays to be vigilant.
Kelvin Reynolds, Director of Corporate & Public Affairs said: "Motorists should have nothing to fear when paying for parking at a machine. Whether using credit or debit card, cash or smartphone app, motorists should always be careful. As with all transactions, keep personal details private, never reveal the PIN, or give a payment card to anyone else.
"It is also encouraging to see that motorists are happy to walk further than they might have done in the past. With initiatives such as Park Active, which encourages walking and cycling from peripheral car parks, these could help to revive our high streets as the environmental and health benefits will make them more attractive places to be."
More information about Park Active
Notes to editors
The British Parking Association (BPA) is the professional body representing the UK parking and traffic management profession. We have more than 750 corporate members, which includes representation from local government, commercial providers and operators of parking systems, as well as consultants and academics. In addition, we represent over c650 individuals working within the parking profession, and have a separate membership structure exists to support individuals in their career and professional development.
We are a not for profit organisation working with our partners to support growth for their communities, improve compliance by those managing and using parking facilities and encourage fairness to achieve our vision of excellence in parking for all. Any surplus income arising from our work is reinvested back into activities to support our members or put into a reserve fund to ensure we can continue to raise standards and encourage professionalism.